From time to time, a donor may ask that someone in the office create a one-time or recurring gift to be drawn from the donor's credit card or bank account. Using the Engage platform, it is possible for a CDM+ user to create and manage those gifts from the CDM+ desktop software, version 10.2 or later.
CDM+ 10.2 added the Online Giving tab to the Giving Unit Record. When this tab is available and opened, the data area of the record window opens a browser with the giving unit's Engage account logged in. From here, a user with permission in CDM+ can assist the user with creating and cancelling recurring and one-time gifts.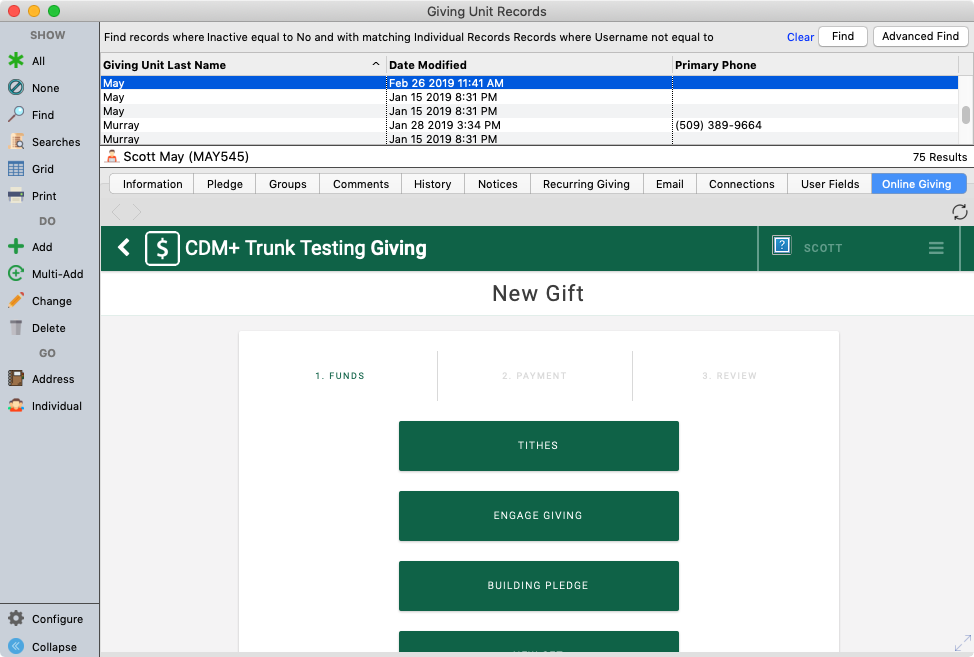 User Permission to Manage Online Giving
The Online Giving tab is only available to CDM+ users who have explicitly been granted permission to administer member giving. In order for a CDM+ user to administer online giving for giving units in the database, the user record must be connected to an Individual Record in the database. Start by selecting the user on the Users tab in Administration.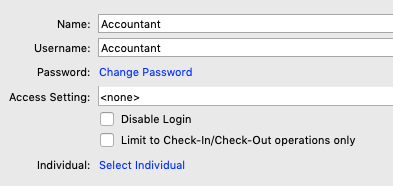 Click the Select Individual link. CDM+ will open a Select Individual window.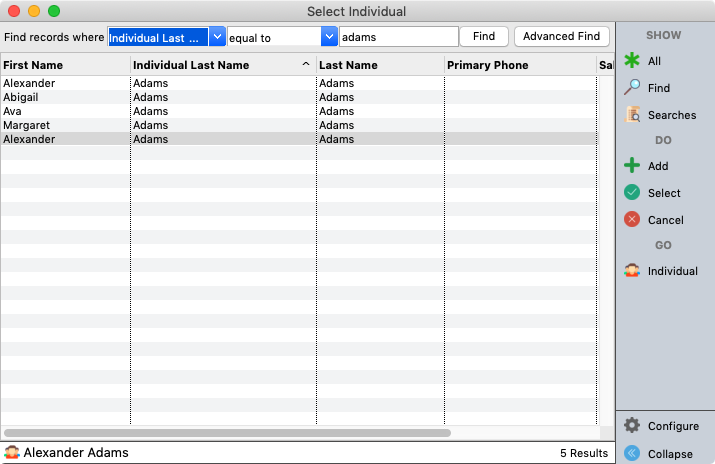 From this window, locate and choose the individual for this user. You can use Add if the needed Individual Record does not currently exist in the database. Once you have located the individual record, click Select to connect the user and individual.
Once the individual and user records are connected, go to the WMT/Engage section of the user permissions.

Check the box to Allow user to administer member giving.
NOTE! This permission allows a CDM+ desktop user to log into Engage as a giving unit in the database and make changes on behalf of that user. Manage this permission with discretion. Review your current CDM+ users to see who has access to CDM+ Administration and make adjustments as needed.