The Payroll feature in Engage gives employees browser-based web access to view Pay History in CDM+ Payroll. 
The organization will create the Engage URL (see also Using Engage) and share the link with employees.
In the organization's CDM+ database, the employee's payroll record must be linked to the his/her individual record (see instructions for Linking An Employee to An Individual Record). 
Each employee will create their own password-protected account to log into Engage (see also Creating An Account). If the individual has already created an account at the organization's Engage URL, the same login will be used for all Engage features (member access, payroll history, and Engage Giving). Once logged in, the employee will choose Payroll.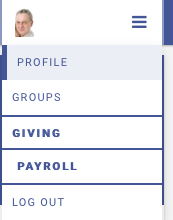 Detail by Date Paid in Engage Payroll
The first screen in Engage Payroll is a listing of recent Paid Dates with the Gross and Net pay amounts and the payroll check number or Direct Deposit transaction ID number.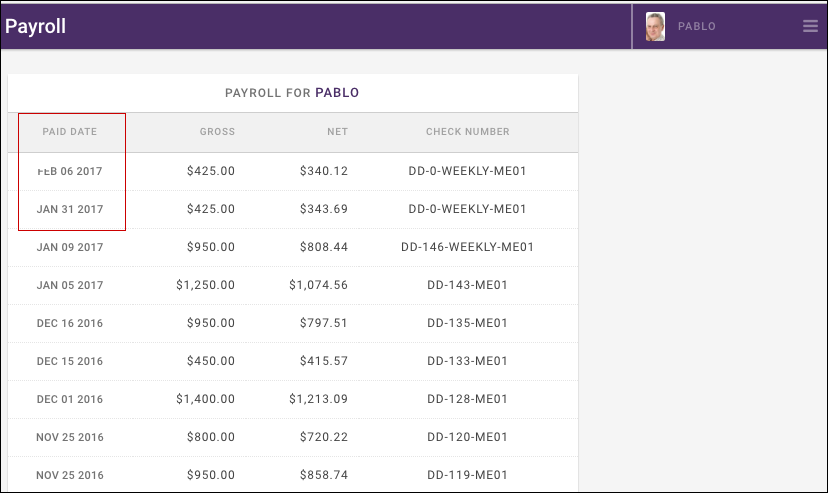 Click or tap the Paid Date to see the details for that pay period.
On the Payroll Details screen, click or tap Pay Items, Withholdings, or Deductions to see further details by category for the pay period selected.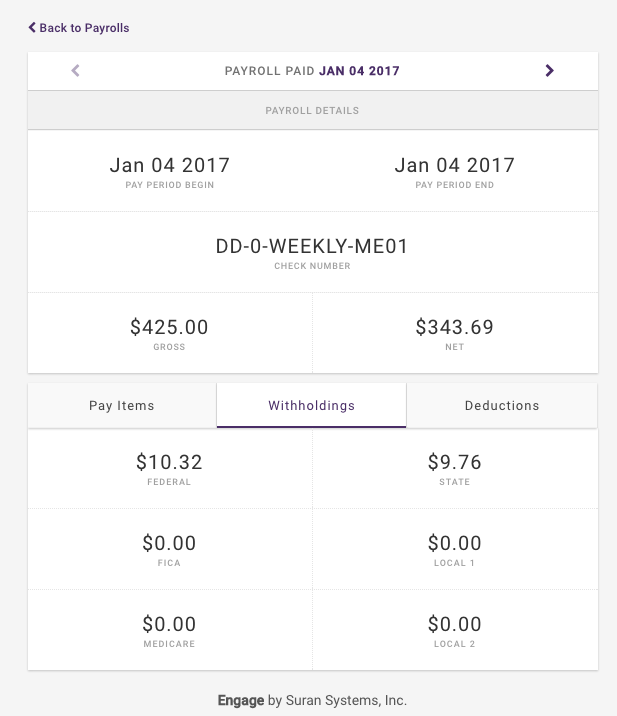 Year-to-Date Summary in Engage Payroll
Clicking or tapping the four-digit year will bring up year-to-date summaries for the current or previous year. Clicking or tapping the tabs for Pay Items, Withholdings, and Deductions reveals additional year-to-date amounts for the year selected.