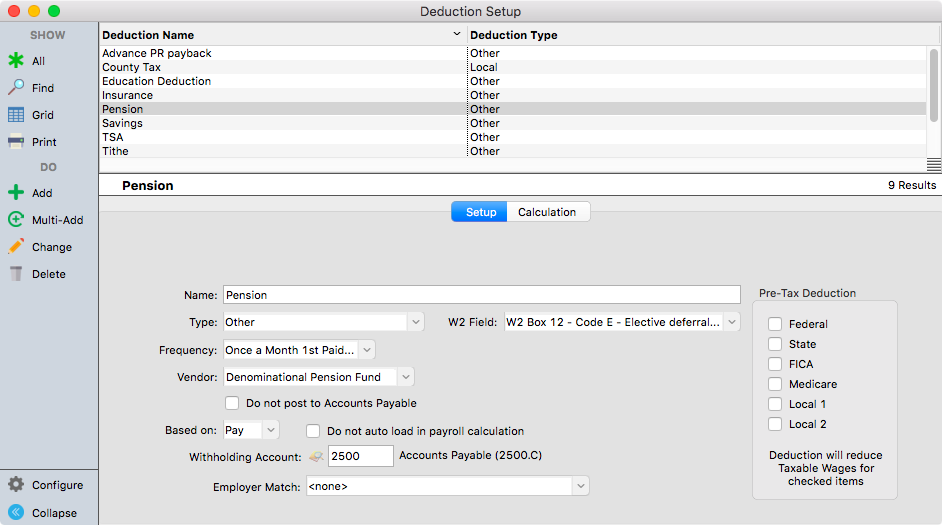 Deductions Codes
Create appropriate Local taxes and Other Deductions here.
User-defined deductions may be calculated on hours worked and employer matching amounts.
Deductions can be calculated on Pay or Hours
NOT posting a deduction to Accounts Payable is optional
Deduction type Employer Matching will not be deducted from the employee's gross pay. Rather, it will be expensed to the account number listed on this window.
Let CDM+ automatically create Accounts Payable invoices for withholdings. Simply click the checkbox for "Post taxes and other deductions to Accounts Payable" in Payroll System Preferences. This option is available on the Payroll tab of the System Preferences window. From the File menu(Windows) or CDM+ menu(Mac), select Preferences ->CDM+ System ->Payroll to view this tab: