Report setup windows in CDM+ share a common interface from program to program in your suite. This means the user sees the same format on all report setup windows, making CDM+ easier to use. Report settings are User-specific. Once you have printed a report, CDM+ will remember your settings for that report for the next time.
There are three main areas in a report setup window: the Search, Options and Setup. These areas are available on nearly all report setup windows in CDM+, and are accessed by clicking the appropriate buttons on the left sidebar of the window. Within each area of the window are several common features.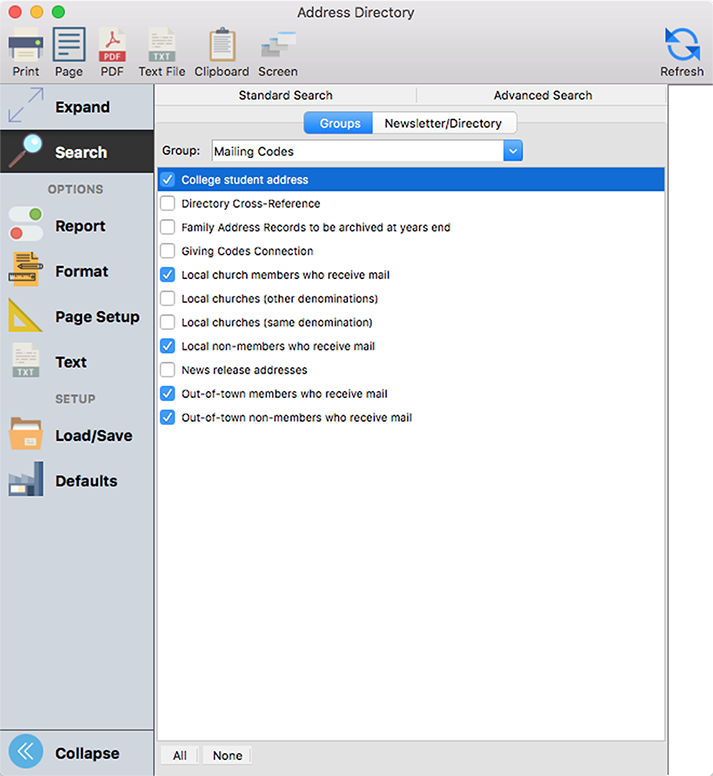 Report Preview
All CDM+ reports also have Preview features that are particularly helpful in determining that you have chosen the correct search criteria, font size and page setup before printing a report. 
Click the blue circular arrow Refresh icon  in the top right corner of report setup windows to open or refresh the Report Preview section. To see more of the preview, either enlarge the window or use the scroll bars. To see a revised preview after making a change, click the Refresh button or press Command-R (Macintosh) or Control-R (Windows).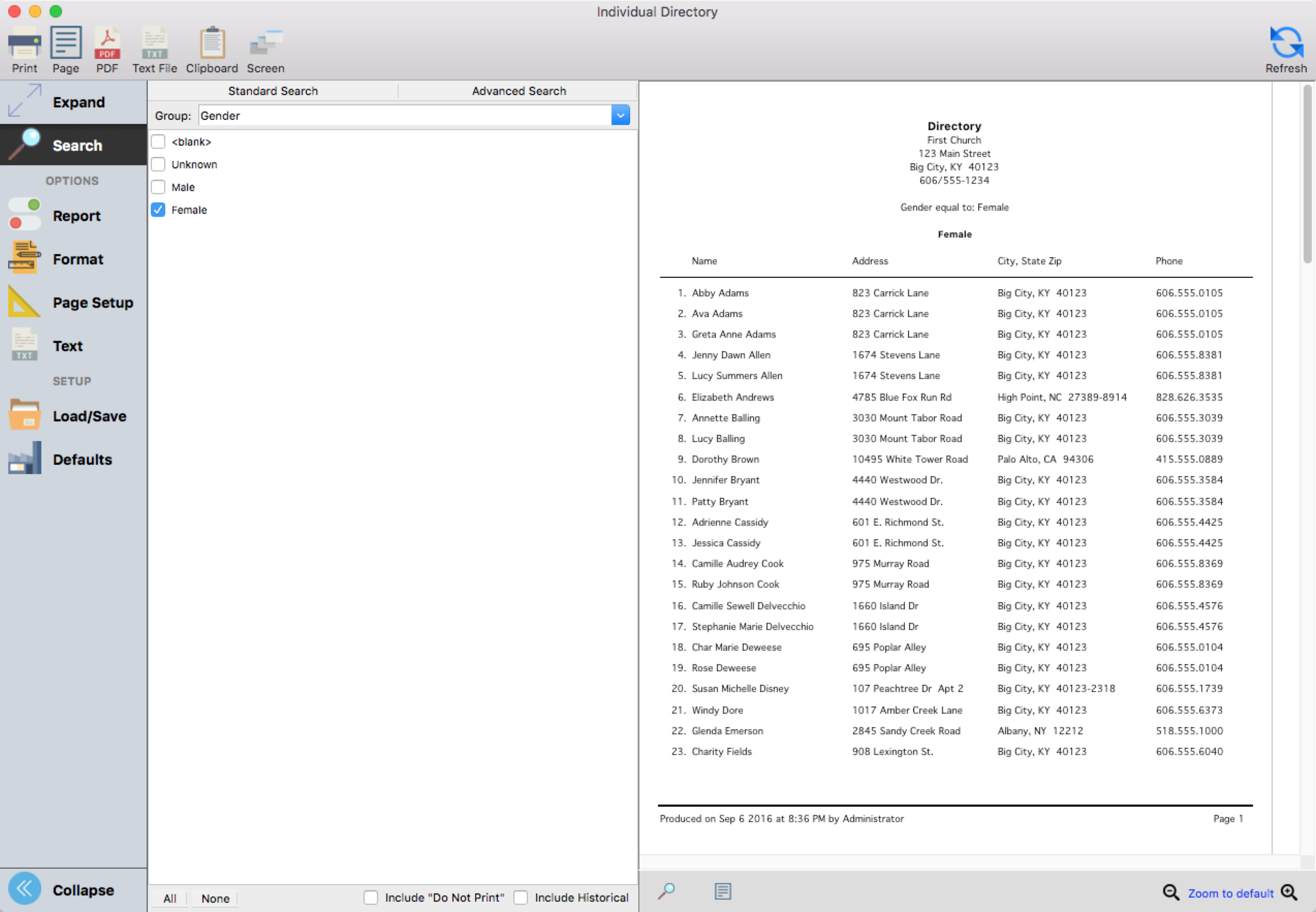 Search within the Report Preview
Click the magnifying glass icon below the preview pane to open a search box. Results of your search will be highlighted in the report preview.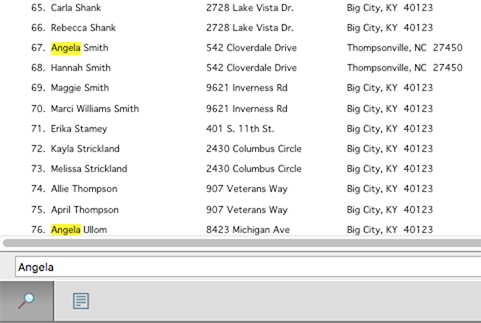 Preview Page Thumbnails
Click the page icon below the preview to open a pane of page thumbnails. Click on a thumbnail to jump to that page.